Is a Standing Seam Metal Roof Right for My Home
You might be considering changing your roof, replacing shingles with metal roofing. If you are familiar with metal roofing, then you know the many pros that outweigh the cons. 
However, you might be confused by the various types of metal roofing such as insulated roof panels, standing seam roofs, and exposed fastening. In this article, we'll show you how standing seam metal roofs are right for your home and explain the pros and cons too.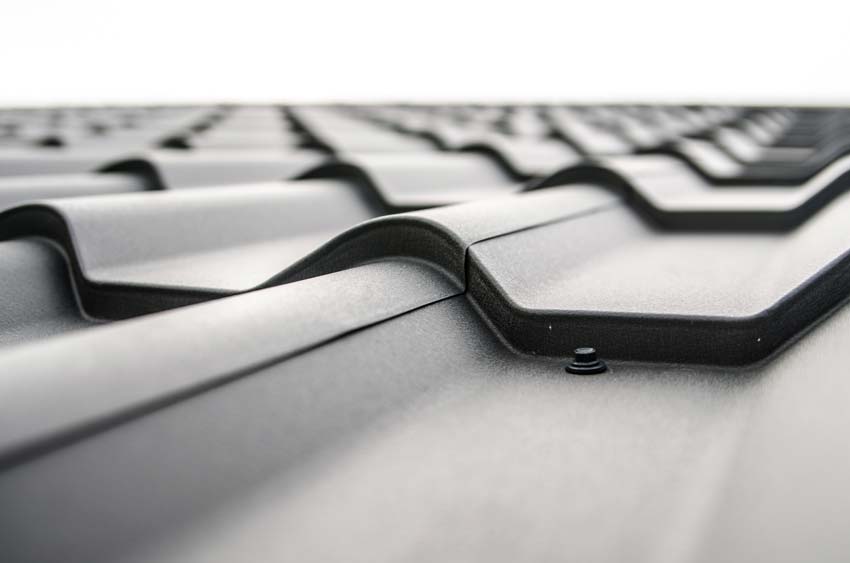 What is a Standing Seam Metal Roof?
Now, let's go over what exactly is a standing seam metal roof. A standing seam metal roof is a concealed fastener roofing system designed with vertical or trapezoidal legs with a broad flat area in between. 
This seam roofing is one of the most durable and weatherproof in the industry. The concealed fasteners are designed in a way that the fastener panels are not exposed to the elements, extending longevity and eliminating moisture from seeping in.
Benefits of Standing Seam Metal Roofing
Metal roofs in general are known for their durability, as they can last up to 70 years (depending on the type of metal). This is triple the life span compared to asphalt roofing. Metal roofs even stand against wind speeds up to 200 km per hour. 
Standing seams are made so that concealers are not exposed to the weather, including UV, moisture, and wind that would typically wear them down in time. They also don't put holes in the panels that protect your structure as well.
Standing seams are a popular choice for their sleek, modern look. They are a great roofing option whether it is a commercial metal roofing project or a home roof since they can be used on many different planes with complex architecture.
Standing seams also come in many different metal types and a variety of colors. Some options include galvanized steel, aluminum, zinc, and copper.
Metal shingles are energy efficient compared to traditional roofing like wood shingles or asphalt shingles. Standing seams are often made with cool metal roofing (paint or coating to reflect the sun's energy). By reflecting radiant heat, it dispels the heat, leaving your roof cooler and less work for your cooling system.
Metal roof panels are made of 25%-95% recycled content and can be recycled again once their life cycle is finished. Many of the metals used are made of zinc and copper, which are found in the earth's crust, making it a sustainable method.
Fun fact, metal roofs don't catch on fire from wildfires or lightning storms, guaranteeing safety. Metal roofs will also protect your home from hail, mold, mildew, and rodents or other animals. 
Despite thinking about all it has to endure yearly, standing metal roofs are low maintenance and easy to take care of compared to exposed fastener metal roofs, due to the concealed fastener design. Standing seams will only require general upkeep such as removing debris from the roof and gutters.
A study conducted by Remodeling Magazine reported that homes with a standing seam metal roof recouped 85%-95% of their cost. That makes it a 1% to 6% increase in resale value over homes with asphalt single roofs.
Disadvantages of Standing Seam Roofs
The cost of a standing seam roof is higher compared to other types of metal roofs, especially exposed fastener systems. However, it is not as costly as metal shingles or other stamped metal materials. Metal roofing costs also depend on the square footage of the building. 
Canadian Metal Roofing explains that the average residential metal roof installed cost per square foot is approximately $9.50 and a Canadian residential foot is about  2000 ft2. Based on their calculations, the average cost to install a metal roof is around $19, 000. 
Pricing can be affected by other factors like substrate metal, panel design, finish, underlayment, roof design and location, labor cost, and stripping and disposal. 
It should also be mentioned that while the initial cost is expensive, metal roofs are a great investment in the long term due to their longevity compared to asphalt shingles that last between 15-20 years and need constant replacing. 
You Have To Hire a Metal Roofing Company
Many contractors are trained in asphalt shingle roofing, which makes it difficult to find one experienced in metal roofing and the components. Standing seam roofs require careful craftsmanship but thanks to its complex and tedious nature, not many deals with standing seam installation. 
Standing seam roofs are labor-intensive compared to other metal roofing. A part of the process involves on-site roll forming of the metal coil to form panels, appropriately spacing clips on the seam per the manufacturer's requirements, fastening the clips to the roof, and making any necessary slits in the metal to account for roof plans.
Luckily, Fortress Roofing & Exteriors can help you with your standing seam metal roofing needs. Contact us today to speak about your project and receive a free quote.
Cannot be Installed on a Flat Roof
Standing seam roofs have a specific requirement where they cannot be installed on roofs with a rise of fewer than 2 feet per 12 inches. Standing seams will not be able to adequately drain rainwater and snow, leading to rust, degradation, and eventual failure.
Replacing one part of the panel is just as tedious and labor-intensive as it is installing it. If one part needs replacing, each individual panel needs to be separated from the ones staying on the roof. It is essentially reversing the process, un-seaming, and removing the sealant.
Standing seam metal roofs are catching on in popularity with homeowners and commercial building developers due to the long life expectancy, low maintenance, durability, and modern aesthetics. While the initial cost is expensive and it can be difficult finding a skilled contractor who is experienced in dealing with standing seams, it is worth the investment. 
Standing seam roofs' life expectancy is three times longer than asphalt shingles and won't need to be replaced as often if installed correctly. Standing seam metal roofs will last for years to come and protects your home from the elements, which gives peace of mind to whoever has a standing seam metal roof.